When you're buying a brand new car, or even a used car, it's important that you're 100% satisfied with your choice. Buying a new car is a lot of money and you definitely don't want buyers' remorse. Unfortunately, because of COVID-19, you typically can't get that same satisfaction by just looking at a car online. So, Rocky Mount Toyota changed some things around so you can get that! Welcome to the At-Home Test Drive.
It's as easy as this:
STEP 1
Search our online inventory and select the car YOU want.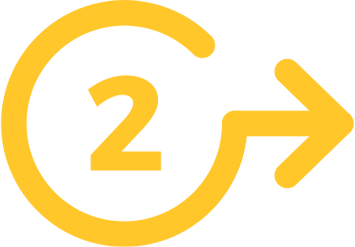 STEP 2
Schedule your appointment and pick the time, date, and place that works best for YOU.
STEP 3
Await your confirmation call or email from one our friendly team members to confirm the details of your appointment.
STEP 4
Take Your At Home Test Drive at the place and time you designated! It's THAT easy.
When you're done, you'll only have to decide between these two options:
LOVED IT!
Sounds good! You can hold onto it while we finish up the buying process on our end. Anything that needs to be signed by you, we'll send to you.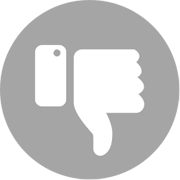 DIDN'T LIKE IT.
Don't worry! We can take it back no problem. There's no obligation on you to keep the car you choose for your at-home test drive, so if you don't like it and there's another car that has your eye, we'll take the original car back and you can schedule another at-home test drive for your other car!
Why You Should Choose The At Home Test Drive
Whether you know exactly what Toyota you want or you're just starting to check out all of our awesome models, the test drive is the best (and most fun) way to get the feel for a certain car. However, many of us have moved to online shopping because of COVID-19. And because our teams want to make sure that everyone has a good experience when shopping at Rocky Mount Toyota, we've developed the At-Home Test Drive!
Just because you're staying safe and limiting exposure, doesn't mean your car buying experience should be any lesser than those who shop in-person. The At-Home Test Drive is the solution to that problem. This program works similar to scheduling a regular test drive, only instead of scheduling a time for you to come into the dealership, you're letting us know when and where you would like us to drop off the Toyota of your choice. From there, someone from our team will be in touch to confirm the details before dropping off the car you've chosen. Once you have the car, you can take it for a spin wherever you like, whether that's your neighborhood, city, or work commute.
This new test drive option works on any car we have available in our new Toyota inventory or our expansive used car lot. However, you do have to be within 20 miles of our Wesleyan Blvd location, which includes Wilson, Tarboro, and the surrounding areas! If you want to check to make sure you're within the required distance, check out our available hours and directions to Rocky Mount Toyota!
After your test drive is finished, you can decide whether or not you want to move forward with the car. If you don't like the car, we can take it back to the dealership. But if you're just not quite sure one way or the other, there's a third option. We'll let you hold onto the car overnight, in case you want to take it for another drive or just mull the decision over a bit. It's a big choice, so you should be totally satisfied with the car.
And if you're worried about any of our staff or even yourself leaving any traces of COVID-19 in the car, don't be. The car will be disinfected before and after your test drive so there's no need to worry about any spread of COVID-19.
This is a brand new service that we've started up, so we understand you may have a few questions. If you need any extra information or have any questions at all, please get in touch with our team at Rocky Mount Toyota. We're more than happy to answer any questions you may have about our at-home test drive or any of our preventative measures we've implemented at the dealership!
If you have any questions, feel free to contact us at (252) 595-5659 or stop by Rocky Mount Toyota at 943 N Wesleyan Blvd, Rocky Mount, NC 27804 today. We look forward to serving our customers from Rocky Mount, NC, and the greater Raleigh area as well.
Please take a moment to complete the following information so that we may better serve you. Once you have submitted your information, you will be contacted by a customer service specialist.
*Required Fields