Why Rent from Rocky Mountain Toyota?
Many drivers get a rental car while their current vehicle is in the shop for repairs, but that doesn't have to be the only time you rent a new Toyota model! There are many great reasons to stop by Rocky Mount Toyota and pick up a Toyota to rent.
Rent a Toyota Now
---
Why Rent a Toyota?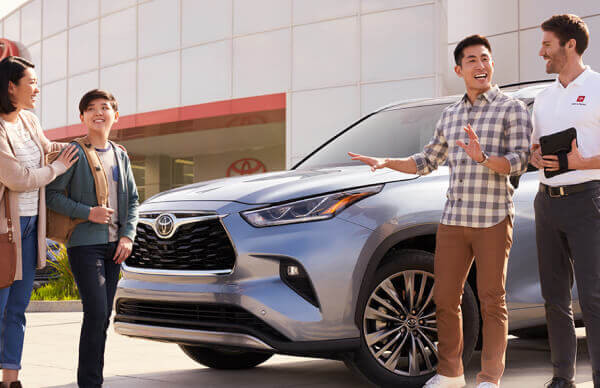 ---
Rocky Mount Toyota is your local Toyota rental dealership
Rocky Mount Toyota is your local Toyota rental dealership. We offer competitive pricing, and comprehensive coverage, and have a variety of Toyota makes and models available to rent. Our knowledgeable staff can help you find the perfect Toyota model for your rental needs and get you set up with the right rental plan for you. Read some of the other benefits of renting from Rocky Mount Toyota below:
Complimentary 24-hour roadside assistance.
Go to the Outer Banks, Mountains, Lake, or drive across the country! All you need to do is return your Toyota rental to our dealership at the end of your rental period.
Choose your rental plan! We offer hourly, daily, weekly, and monthly specials to ensure you have your Toyota rental for as long as you need it and at a price you can afford!
Unlike other rental agencies, Toyota Rent a Car is dealer-based. This means you can rent a new Toyota model while getting exceptional customer service at a conveniently located dealer.