Pet friendly activities in Rocky Mount, NC
North Carolina is full of pet-friendly places, Rocky Mount is famous for having plenty of parks and places to enjoy lots of activities with your little friends. Choose the perfect location and take your pets wherever you want. If you want to learn more about pet activities in Rocky Mount, NC, read on.
Best Friend's Dog Park:
If you are a dog owner and live in Rocky Mount, NC you probably won't find a better place than Best Friends Dog Park, this 9 acre site is perfect for all types of dogs. To enhance the beauty of this park, the area covering 9 hectares are divided into three different sizes, one for small dogs and the rest for larger dogs. This park is where you can walk, run, play and sunbathe with your cute furry friend.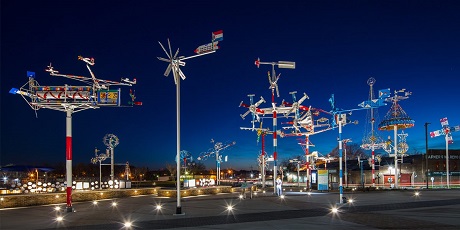 Vollis Simpson Whirligig Park and Museum:
This place is only for you if you are an art lover. While this museum is not located in Rocky Mount, North Carolina, you can always drive or even walk to this museum. This Wilson, North Carolina Museum holds many historical items from North Carolina. Whether on Sunday or Thursday, you can come to this art gallery between 5 a.m. and 12 noon. You can also see unique artwork by local artist Vollis Simpson here. You and your cute pets are always welcome here.
Medoc Mountain State Park
If you want to get close to nature, Medoc Mountain State Park is the perfect place for you. This park has seven hiking trails that range from easy to moderate and run through forests and streams. With your pets, you can enjoy many different types of activities at Madoc Mountain State Park. For example, you can choose between fishing and kayaking if you are feeling adventurous. In addition, all pet owners can have a picnic in nature with their pets.
Wilson Dog Park:
Wilson Dog Park allows all types of dogs with their owners. It also provides a perfect pet-friendly environment. It includes a large dog area and small dog park, multiple water stations, lots of greenery, much-needed tree shade, etc. Tired of walking and playing with your food, you can lounge in the shade of the trees and wooden benches at Wilson Dog Park. The trail is very pretty and well decorated. There is a tunnel in this park. So, if you are new. Head to Wilson Dog Park with your pets!