Pre-Order Your Next Vehicle at Rocky Mount Toyota
LHere at Rocky Mount Toyota, we know how important it is to find the perfect car that fits your lifestyle. That's why we want to make sure you're 100% satisfied with the vehicle you choose. If you have a vehicle in mind that's not on our lot, let us help! Pre-order your next Toyota with us today and pick it up when it arrives. It's as easy as that! Plus, you can customize your pre-order exactly the way you want with options such as color, trim and features. Don't settle for anything less.
Pre-order your next Toyota and we'll reserve it just for you!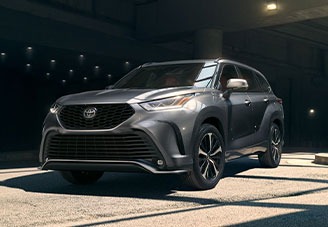 Frequently Asked Questions
There are a few different ways. You can pre-order online, by phone or in store.
It will vary depending on model and production, but we will do everything we can to get your vehicle in as soon as possible. We will be sure to track your vehicle during its production and keep you regularly informed of the status and anticipated delivery date.
Nope! There is no extra charge for pre-ordering a vehicle.
You will be contacted as soon as your vehicle arrives at the dealership so that we can complete the sales process and you can drive home in your new Toyota!