Community Involvement
Rocky Mount Toyota has been taking care of your automotive needs for years now, but we believe our job shouldn't stop there. We take great pride in serving the community in which we live!
Rocky Mount Toyota's Summer School Cookout
The Boys and Girls Club has long been an exemplary organization that provides quality, safe, and innovative after-school programs to children all across the country and even here in our Rocky Mount community.
It's a charity we do the most work with because its core values align so well with our own, plus we're able to keep the money raised right here locally. That's why we were so proud to do our part in assisting them when they needed help this summer.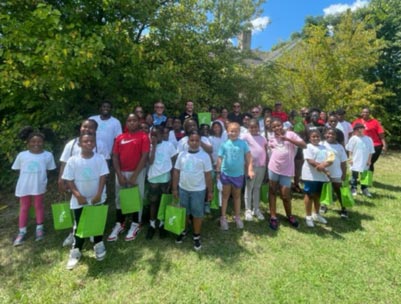 The Boys and Girls Club in the Tar River region had recently lost state funding, and together, we hosted a summer school cookout reward banquet to raise money so the club could continue to provide essential programs to children.
All together, our dealership donated $10,000 to the club, and Toyota matched, totalling $20,000, with over $5,800 in cash donated directly from our incredible team.
This is just one example of many, and we look forward to continuing to find ways to improve our Rocky Mount community!